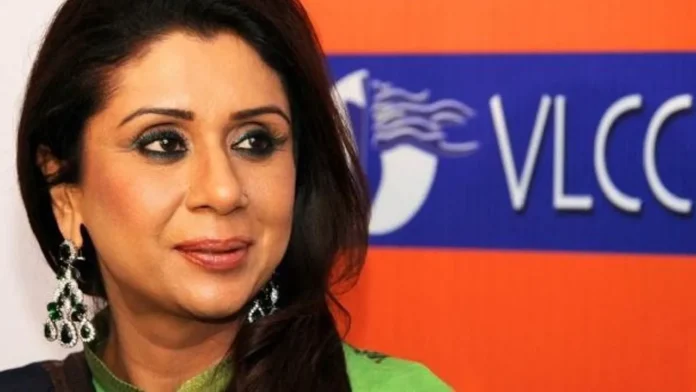 Success Story of Vandana Luthra – The Founder of VLCC
Here we are going to share an inspirational success story of Vandana Luthra, an Indian woman entrepreneur. Read her Entrepreneurial Journey from a young mother to an entrepreneur.
Vandana Luthra is not just a wife or a great mother but also a successful women entrepreneur. We hope you will learn something from her Entrepreneurial Journey.
Vandana Luthra is an Indian entrepreneur and founder of VLCC Health Care Ltd. VLCC is a wellness and beauty conglomerate represented in Asia, the GCC, and Africa. VLCC sells wellness conglomerates and beauty products.
Vandana is also the chairperson of B&WSSC (Beauty and Wellness Sector Skill Council), which is not a profitable organization. B&WSSC is an initiative that provides training under the Pradhan Mantri Kaushal Vikas Yojana scheme.
In 2014, she was appointed the first chairperson of the Beauty and Wellness Sector Skill Council. It is baked by the Indian government and offers training for the beauty industry.
Beauty and Wellness Sector Skill Council (B&WSSC) gets financial support from the National Skill Development Corporation (NSDC) which comes under the Ministry of Skill Development and Entrepreneurship.
Early life and education
Vandana was born on 12th July 1959 in New Delhi. Her father was a mechanical engineer and her mother was an ayurvedic doctor. Her mother was running a charitable initiative – Amar Jyoti.
Vandana Luthra Curls and Curves (VLCC)
Luthra started VLCC in 1989, as a beauty and wellness crevice center in Safdarjung, New Delhi. It focused on dietary modification and exercise regimen-based weight management programs.
VLCC Health Care Ltd has a strong national and international presence. It offers beauty and weight management programs like skin, body, hair care, advanced dermatology, and cosmetology solutions.
Vandana Luthra Curls and Curves (VLCC) have the largest scale and breadth of operations within the wellness and beauty services in India. Currently, they have a chain of 326 salons in 153 cities and 13 countries.