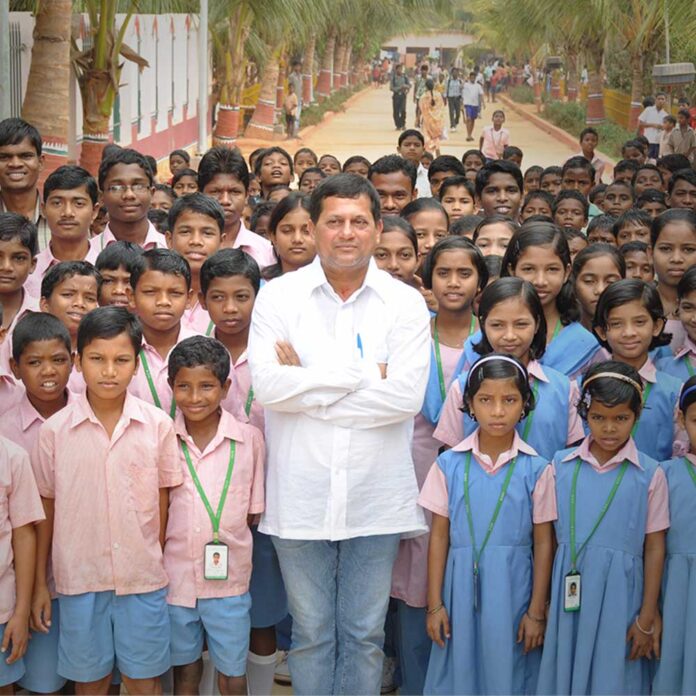 Achyuta Samanta
Achyuta grows up amid poverty in a village in Odisha in India with his widowed mother and seven siblings. His father's name is Shri Anadi Charan Samanta and his mother's name is Smt. Nilima Rani Samanta. His father had died in a tragic train accident when Samanta was four. He gave his mother solace by wiping her tears. The famous Indian writer, editor, film producer, and journalist, Samanta is his youngest sister.
chyuta obtained his degree of M.Sc in Chemistry from Utkal University. Samanta had a decade-long experience in teaching in colleges as a chemistry lab assistant, mostly at Maharshi College under Utkal University, in Bhubaneswar. He is also an ex-chancellor and secretary of KIIT University.
Achyuta Samanta is an Indian educationist and philanthropist. He is the founder of the Kalinga Institute of Industrial Technology and the Kalinga Institute of Social Sciences.
About KIIT

Kalinga Institute of Industrial Technology (KIIT), formerly KIIT University, is a private deemed university located in Bhubaneswar, Odisha, India. It primarily emphasizes higher education and research in engineering and science.
KIIT is a private academic institution that offers manifold study programs at the Undergraduate, Master, and Doctoral levels.
Samanta has been working relentlessly for Zero Hunger, Zero Poverty, and Zero Illiteracy. Prof. Samanta has already started more than 11 educational institutes of KISS in different districts of the country. Besides providing more than 10,000 direct employment at the Kalinga Institute of Industrial Technology (KIIT), and Kalinga Institute of Social Sciences (KISS), he has created more than 100 successful entrepreneurs and over 1,00,000 indirect employment across the country.