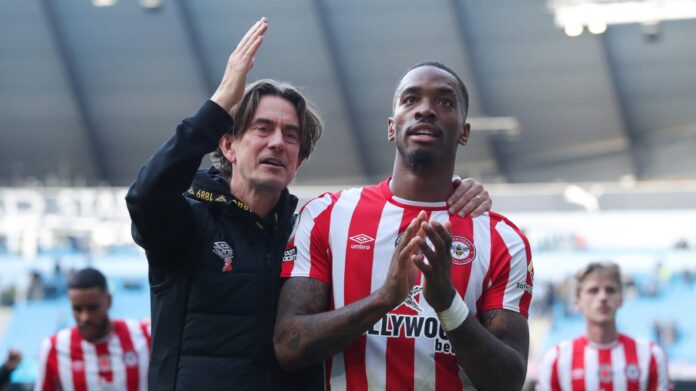 Brentford FC manager Thomas Frank has recently commented on the potential for his star striker Ivan Toney to receive a lengthy ban following his guilty plea to 232 alleged breaches of gambling rules. There is speculation that the Football Association may deliver a severe punishment.
Anti-gambling charities have pointed out the irony in Toney being reprimanded for a pastime that soccer actively promotes. One organization, The Big Step, tweeted a picture of Toney wearing shirts with gambling logos and player of the month trophies sponsored by betting firms, stating that if young people are forced to endorse addictive products, it should not be a surprise if they use them.
This situation raises questions about the relationship between soccer and gambling, and whether the sport should be promoting a potentially harmful activity. It also highlights the importance of promoting responsible gambling practices and ensuring that players and young people are educated about the risks associated with gambling.
Brentford FC manager Thomas Frank has also addressed the contradiction between soccer promoting gambling while also punishing players for engaging in it. In an interview with the Daily Mail, Frank stated that when his star striker Ivan Toney runs out with the name of the team's sponsor, which is a betting company, it sends mixed signals to everyone and that there should be some rules from the government to prevent this.
Frank further emphasized the need for more to be done to promote gambling awareness and safe gambling practices. The situation highlights the need for soccer to reassess its relationship with gambling and consider the potential harms associated with it. This includes reevaluating sponsorship deals with betting companies and promoting responsible gambling practices to players and young people.