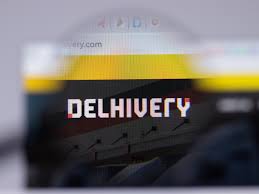 Tiger Global has sold its shares in Indian logistics firm Delhivery in a bulk deal worth INR 338 crore ($45 million). The move is the latest in a series of share sell-offs by the venture capital firm, which had a 4.68% stake in Delhivery at the end of 2022. The stake has now been reduced to 0.63%. The reasons for the sale are unclear, but it follows the end of Delhivery's financial year 2022-23. The company reported a net loss of INR 195.6 crore in Q3 FY23, a 54.6% increase on the same quarter in the previous year.
Delhivery went public last year amid a volatile market and has seen many of its pre-IPO investors leave, including CA Swift Investments, which sold a 2.5% stake for INR 607 Cr in November 2022 after the expiry of the lock-in period. The tech rout, which affected many Indian new-age listed tech companies, was largely due to global macroeconomic pressures and wary investors who offloaded their stake in these portfolio companies over concerns around profitability and mounting losses.
, Tiger Global has been facing several challenges in India due to regulatory hurdles and mounting losses of its portfolio companies. The recent public spat between BharatPe's board of directors and cofounders and the allegations of financial fraud against GoMechanic have added to the difficulties faced by Tiger Global. However, it is important to note that Tiger Global has been one of the most prominent global VC firms in India and has invested in more than 120 startups since 2014.It's worth noting that heavy losses are not uncommon in the logistics sector, particularly for companies that are still in the growth phase and investing heavily in expanding their operations. However, Delhivery's losses do highlight the challenges that logistics companies face in India, including high operating costs and fragmented infrastructure. Despite these challenges, Delhivery has managed to maintain its position as one of the top logistics players in the country, with a presence in over 2,300 cities and towns.