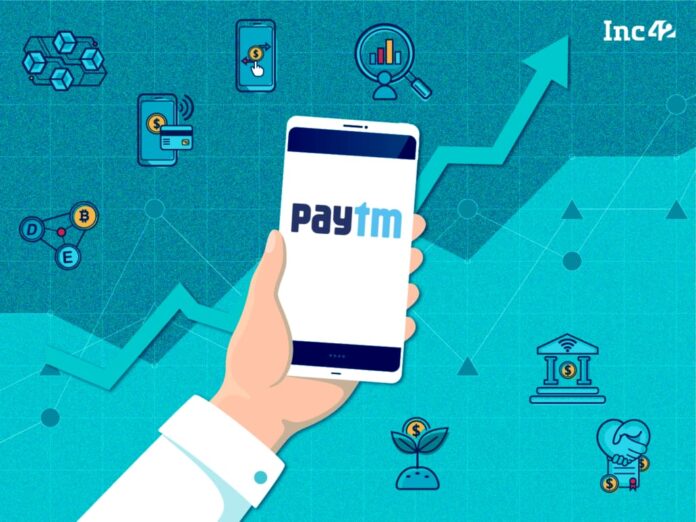 Paytm, the Indian fintech giant, recorded a year-on-year growth of 63% and 206% in loan disbursals in March 2023, with 4.1 million loans worth INR 4,468 crore being disbursed. This growth rate is near-consistent over the past five quarters, with nearly 40 million loans worth INR 35,379 crore being disbursed in the 12 months ending March 31, 2023.
The average monthly transacting users stood at 90 million for the quarter, which is up 27% year-on-year, reflecting Paytm's continued customer base expansion. Furthermore, Paytm installed an additional one million point-of-sale devices during the quarter, taking the total to 6.8 million Soundbox devices across the country. The increase in the number of Soundbox devices and MTUs led to Paytm's gross merchandise value reaching INR 3.62 lakh crore during Q4 FY23, up 40% compared to INR 2.59 lakh crore during the year-ago quarter. Paytm has established itself as a strong player in the lending segment, offering personal loans to users and partnering with banks to offer co-branded credit cards to users.
The decision by the National Payments Corporation of India (NPCI) to allow PPI issuers like Paytm to charge interchange fees of 1.1% for merchant transactions above INR 2,000 is expected to bring in additional revenue for the company. This move is likely to benefit Paytm as it is one of the leading digital payment platforms in India, and the company earns a significant portion of its revenue from merchant transactions. The move is also expected to encourage merchants to use digital payment platforms for higher-value transactions, which would further boost Paytm's revenue from merchant transactions.