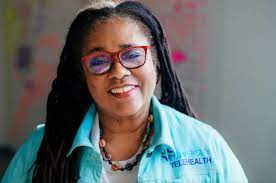 The Kansas City startup scene is booming, with an increasing number of diverse startups entering the market. But is the city's venture capital infrastructure keeping up with the growth of these innovative companies?
In recent years, Kansas City has seen an influx of diverse entrepreneurs, many of them women and people of color, setting up shop in the city. The city's venture capital infrastructure has also seen an uptick in activity, but much of the funding is still going to larger, more established startups. This has left some of the city's most promising startups with limited access to the capital they need to scale.
The lack of equitable funding for diverse startups in Kansas City is concerning, especially as the city's startup ecosystem continues to grow. Without adequate funding, these innovative companies are unable to reach their full potential and create the jobs, products, and services that the city needs.
In response to this issue, the City of Kansas City has taken steps to ensure that more money is available to diverse startups. The city has set up a venture capital fund dedicated to supporting diverse founders, and it is offering grants and other forms of support to help these entrepreneurs grow their businesses.
The city is also working with the University of Missouri-Kansas City to provide more resources and mentorship for entrepreneurs. UMKC is offering its technology incubator to help founders get their businesses off the ground, as well as providing access to research, mentoring, and other resources.
The city is also partnering with local organizations like the Kansas City Women's Business Center and the Greater Kansas City Chamber of Commerce to provide additional support for diverse startups. These organizations are helping to connect entrepreneurs with mentors, investors, and other resources that can help their businesses succeed.
These efforts are helping to ensure that more diverse startups have access to the capital and resources they need to succeed. While more work needs to be done to truly ensure equity in the city's venture capital infrastructure, these are positive steps towards ensuring that all entrepreneurs have access to the same opportunities.
In the end, the success of Kansas City's diverse startups is critical to the success of the city's economy. By providing equitable access to capital and resources, the city is creating an environment where all entrepreneurs can thrive. With the right support, these startups can create jobs, products, and services that will benefit the entire city.